What are the best low stress jobs after retirement?
Just because you are retired, doesn't mean you want to give up working completely, you can start a second career at home.
With the average life expectancy increasing to the 80's, more retirees who are older than age of 60's want to do something that help them to stay active.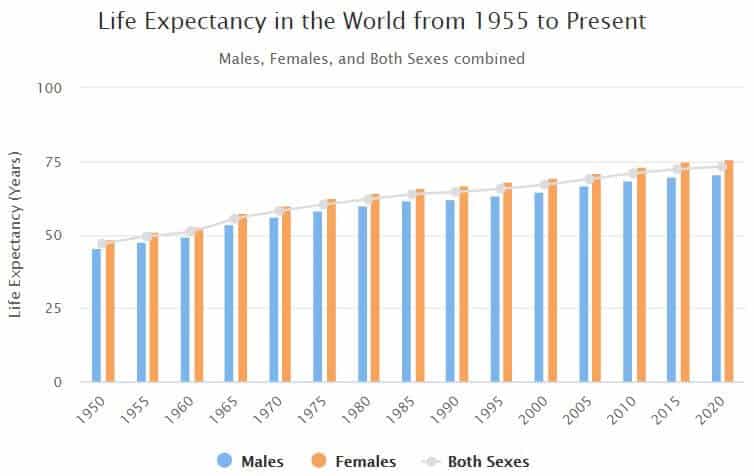 Life expectancy chart by worldometers
Reinvent your career and stay active in retirement can help enhance your life socially and emotionally.
With a wealth of experience, retirees or seniors can offer a deep reserve of perspective, emotional intelligence, skills and contacts.
Here are some creative ideas you can do to make money in retirement.
Join over 3,000+ achievers who are committed to achieve their goals!