Looking to advance your career?
Here is a detailed list of helpful career blogs and websites that can help people like you in your career.
These list of career blogs and websites are handpicked from thousands of sites found in the web.
Each of these career site will help you to answer your career questions and aid in your job search.
Methodology:
Once a year, we will comb through thousands of old and new sites to find the best for our readers to refer. Over the past 3 months our team of 3 have visited 1372 career sites, reading and scoring the best career blogs and website based on a few important criteria;
Scoring Criteria:
Overall Content,
Career Advice Topics,
Ease of navigation.
Each career sites listed below are not ranked according to order, they are listed alphabetically for ease of reference.
Let's Dive In!
PS. If you are looking for job search sites for Seniors, you can check this article instead!
Let's jump into the amazing world of knowledge and career success. Our exclusive list of the top career blogs and websites will have almost everything that you will ever need for reference. If you find this useful, feel free to share it to your friends who may need it.

Description
Learn How to Become is founded in 2014 creates educational content to help student who is aspired to join different specific professional to understand what is required to land their perfect career.
Topics
Job search, career guidance, skills guidance, salary outlook, career outlook, education, resume tips, cover letters and special careers.

Description
Live Career is founded in 2006. They aims to help jobseekers, build stronger resumes, discover their career paths, interview with confidence, and boost their chances of finding the right job faster.
Topics
Job search, resumes writing and samples, cover letters, interview advice, interview psychology, interview help and negotiation tips.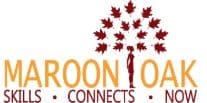 Description
Maroon Oak is founded in 2015 by Pooja Krishna and Aditi Tandon, an Entrepreneur, Business Mentor and Mom. Her website focus on connecting women in each industry with each other locally and virtually for business, jobs, collaboration and mentoring.
Topics
Entrepreneurship, networking, personal development, skills building, wellness and work life balance.

Description
Ms Career Girl is founded in 2008 by a group of career ladies with a great ambition. They aims to help ambitious young professional women find passion in their profession, or a profession out of their passions.
Topics
Productivity tips, career tips, side hustles, job search advice, working moms, personal finance and work life balance.

Description
Punched Clocks is founded in 2014 by Sarah Landrum. Passionate about career development, she started Punched Clocks to share her advice on navigating the work world and achieving happiness and success in life and at work.
Topics
Productivity tips, career tips, side hustles, job search advice, working moms, personal finance and work life balance.
Entry level career tips, advancing in career and changing careers.

Description
She Own Success is founded in 2016 by Antonette Oloo who aims to help impact driven women to step into the leaders they were meant to be, by getting obstacles out of their way to build amazing careers and own success.
Topics
Job searching, job interviews, career change, career growth, working relationships, improve productivity and resume writing.

Description
The Balance Careers is founded in 2018 by The Balance Group. They provide expert advice on finding a job and managing your career.
Topics
Salary, career benefits, jobs info, job search, career planning, leadership and management, work-life balance, work from home, career paths, career success.

Description
The Interview Guys is founded in 2013 by Jeff Gillis and Mike Simpson. They draw on years of experience to provide job seekers with the newest and best advice covering a range of topics. They help you in getting, keeping and growing within a job.
Topics
Getting a job interview, job interview preparation, during interview and post interview.

Description
The Muse is founded in 1998 by Alex Cavoulacos & Kathryn Minshew. They offers an inside look at companies. Their articles give guidance to help job seekers finding job opportunities.
Topics
Career growth, relationships with coworkers, career change, interview tips, resume writing and work-life balance.

Description
Undercover Recruiter is an informative blog that talks about talent acquisition, employer branding and workplace issue.
Topics
Hiring, interpersonal connection with coworkers, best practice in workplace, company branding.

Description
Undergrad Success is founded in 2012. They aims to provide the best content to help college students and recent graduates succeed in the corporate world.
Topics
Recent graduates and internship tips, interview tips, resume writing, LinkedIn, career planning, improving productivity, networking and personal branding.

Description
Way Up is founded in 2002 by Liz Wessel & JJ Fliegelman who wants to enable early-career candidates to discover and be discovered by employers.
Topics
Job search, career guidance, internship tips, entry level job tips, interview advice and resume writing.
Key Take Away
These great sites have lots of information that can help you score in your next interview, or advance in your career.
Slowly but gradually, you will be progressing towards you goal of landing that dream job. 
Having a great career is about consistent learning and growing your skill set. Leadership skill and time management are just some of the skill set you may want to learn and improve on.
Here at HQ Hire, we will help you to achieve just that. Explore our different articles and learn to grow in your career or become a candidate that employers will love to have in their team!
Join over 3,000+ achievers who are committed to achieve their goals!