Getting fired from your job "sucks". The emotional trauma of being terminated for your job, can be pretty painful, and I am not going to even lie about it. Not when this is your 365th time getting fired.
So what should you do when you are fired from your job?
Here is a suggestion.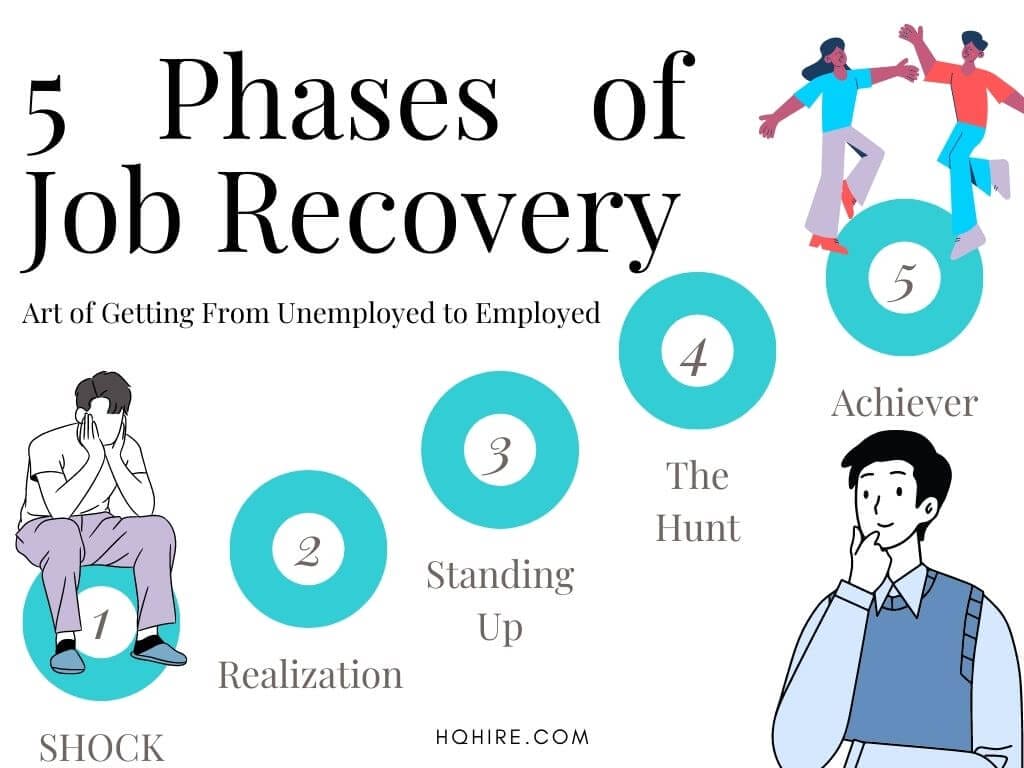 5 Phases of Job Recovery
Art of getting from unemployed to employed
Today, is your day 1 of getting fired.
First thing to do.
Go Home.
Immediately write down what are your roles and responsibility of your job. The achievements you've completed during your employment.
Remember to include the dates.
Put it all in your resume or right at the top of your resume, so you can come back and edit later.
Survey have shown that, Tuesday and Friday are the most common days of the week where employees are being let go.
Tuesday is the preferred day of the week, as it gives HR and the manager sufficient time to ensure all paperwork and communication is ready. 
But if you are in a mid-level job, the chances are, you are being let go on a Friday.
Probably because Friday leads to fewer aftermath incidence. And if you were working at a toxic workplace, layoff can be dramatic.
With less people around in the office on most Fridays, less people means, less drama.
Regardless, since you are jobless now. Just spend your evening wallowing in your sorrow.
Or celebrate your freedom from the bondage of your nightmare.
Drink if you want, but limit your spending.
Preferably, do your drinking at home with some great friends.
First day of getting fired can be tough.
Sobering up from the intoxication, today is day 2 of getting fired.
You've just realize you are without an income.
Time for you to assess your financial situation.
Do a quick budgeting for all your essential spending and non-essential spending.
Basically put a $0 for all your non-essential spending.
Without a job, your healthcare benefits will probably be non-existent as well.
Immediately check if you can still get your appointments, or prescription under your ex-company. Take note of when your health benefits are expiring.
Or maybe, it is time for you to get a personnel health insurance.
The cost of healthcare can be quite scary without an insurance.
How expensive is healthcare without a health insurance?
Without health insurance, the average doctor appointment costs between $300–$600 in the United States.
However, the cost of healthcare may vary depending on the services and treatment required.
Everyone of your benefits is about to have a major change.
Sometimes, the truth sucks.
You can't be jobless forever, it's time for you to pick yourself up again.
Build a new and improved version of your resume.
It had been years since you last updated your resume.
Now it is the time for you to put in all the relevant skills and experience you have acquired in your past employment.
Give yourself a deadline.
Use SMART Goals or FAST Goals to help you to set your deadline if that helps.
An example of a great deadline will be,
"I'll create a brand new resume before coming Monday."
If you need a break, give yourself a week or two.
But never go beyond two weeks. Because, it will look bad on your resume.
Equip with a brand new resume, it is time for you to shine at a new and brighter future.
Kick start your campaign on Monday morning and do these 3 things:
Get on LinkedIn, update your profile.
Get on Monster and indeed portal, update your resume.
Find every job search website, upload and update your resume.
Want to increase your chance in getting the job?
Add a Cover Letter to your application.
Why?
Cover letter helps you in your job search in 3 ways:
26% Recruiters read cover letters and is critical for decision to hire.
56% Employers want applicants to attach a cover letter to the resume.
49% HR managers says cover letter is the best way to give your resume a boost
Simply read this article to get the complete step-by-step guide to write a killer Cover letter. Examples included.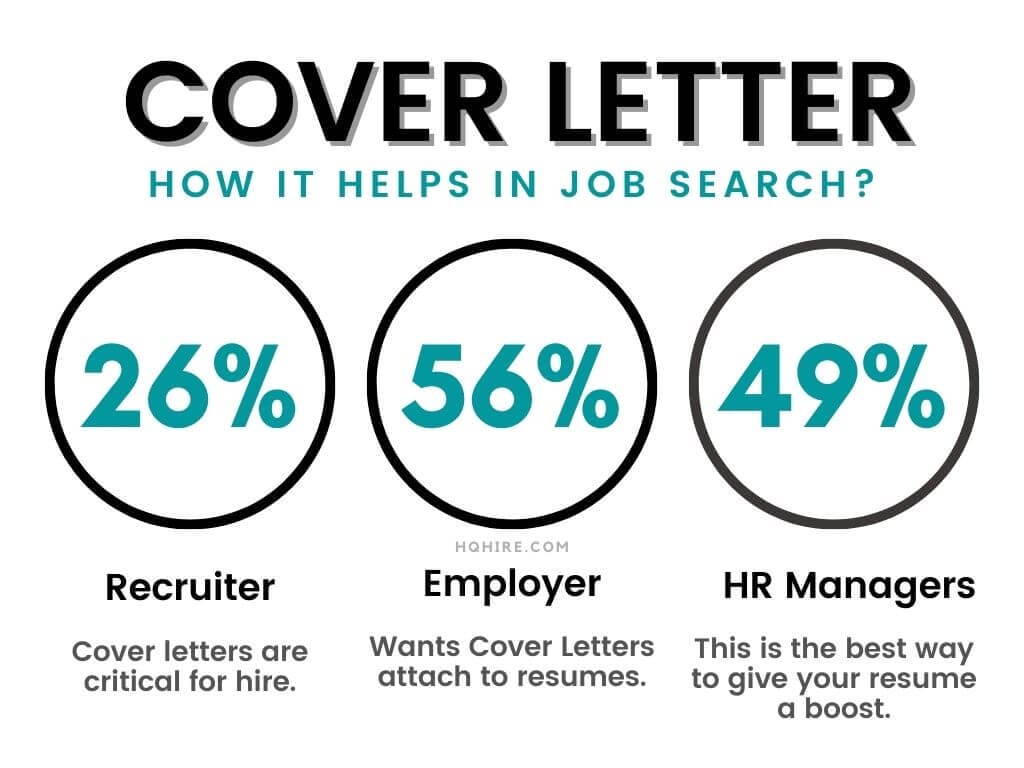 Failing to plan is planning to fail.
Evolving into an Phase 5 Achiever, you'll need to create your "Getting from unemployed to employed" plan.
Every morning is called "look for a job".
Every afternoon is open for any potential interviews and calls.
Finally, repeat.
Keep improving and updating your resume. Make a version 2…3…4…5…and so on…
Create a general resume and create variations of it tailored to specific jobs and roles.
The more you improve on your resume, your skills in creating a clear and noticeable resume will only get better.
Power Tip
Call your friends and ex-colleagues and let them know you are looking for a job. They will be your eyes and ears, and will be keeping lookout for opportunities for you.
Employee Referrals are 4x more likely to be hired.
But if you want to get a job even faster.
Here are some smart things you can do if you are jobless and broke.
Going from Unemployed to Employed
Each profession have their own unique ways for finding a job.
From getting fired to getting your next job, these are just some phases you may go through.
Phases of Job Recovery from Unemployed to Employed:
Phase 1: Shock
Phase 2: Realization
Phase 3: Standing up
Phase 4: The Hunt
Phase 5: Achiever
If you have a plan, not only you'll be more motivated and keep yourself from falling into depression, you'll probably get a job sooner than you've ever expected.
Another get way to get hired is to invest in yourself.
Take up some online courses and make yourself more employable.
Here we've made an in-depth comparison between some of the Best platform to learn online courses.
Not sure what to learn?
We've handpicked some of the most popular online courses you might be interested. Click the online courses below to find out more.
Spend your late afternoon and evenings working on improving yourself.
You can thank me later.
Like this advice?
Let us know in the comments below!
Wait a minute…
Do you have a story to share?
Share your story with our community by Clicking "Submit Your Story" below!
Join over 3,000+ achievers who are committed to achieve their goals! 
Disclaimer: We do not provide any family, health, financial, or law related advice. This is a work of fiction and protected by copyright law. The publisher and the author make no guarantees concerning the level of success you may experience by following the advice and strategies contained here, and you accept the risk that results will differ for each individual. All the names, characters, businesses, places, events, and incidents in this site are either the product of the author's imagination or used in a fictitious manner. Any resemblance to actual persons, living or dead, or actual events is purely coincidental.